"Bob Dylan's acclaimed new album Modern Times has won another accolade 2006 prize from music industry magazine Billboard's critics.
Almost 50 of the publication's staff and writers were asked to name their favourite album of the past 12 months, and Dylan's 2006 release claimed the number one spot.
The album was Dylan's first number one on The Billboard 200 chart since Desire 30 years ago (1976).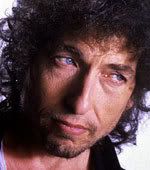 Dylan's Modern Times claimed Rolling Stone's top album of the year honor earlier this week."