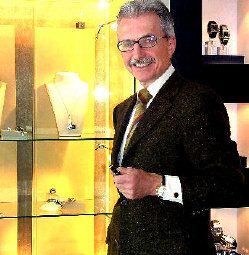 Karl Heinz Handke, President (Western Hemisphere), Montblanc International
"Montblanc's Karl-Heinz Handke is very touchy about pens. He believes the love letter must not be written with anything other than the good old fountain pen. Some things may just be wishful thinking, but wishing never did anyone any harm, did it?
With technology taking over, is the pen still relevant in today's day and age, forget the future? Yes, it is, says Handke, President – Western Hemisphere and Member of the Executive Board, Montblanc International. "The fountain pen is still special. Especially to express personal feelings … to write a love letter … hopefully," he chuckles, before adding: "But the pen market today is not a huge market. So we have to come out with special edition pens and rare pieces to keep that market alive. But pens are still contributing a little less than 50 per cent to our sales – in absolute terms, as one product category. The rest is from watches, jewellery, and so on. So, it's not that pens are dying or decreasing in sales, it's just that other product categories are growing faster than pens. But the pen business is not dead.""
Glad to hear it! Click on the title bar to read the full article from 'The Hindu'