"National libraries and the U.N. education agency put some of humanity's earliest written works online Tuesday, from ancient Chinese oracle bones to the first European map of the New World.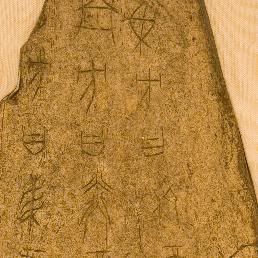 Winds of the Four Directions
oracle bone 1200 B.C.
U.S. Librarian of Congress James Billington said the idea behind the World Digital Library is not to compete with Google or Wikipedia but to pique young readers' interest - and get them reading books.
"You have to go back to books," Billington said in an interview in Paris, where the project was launched at UNESCO's headquarters. "These are primary documents of a culture."

Read the rest of the AP article by clicking on the post title above.
To go directly to the library, click
here
.