"Wright State University President Kim Goldenberg received a surprise at his retirement bash, a visit from Mr. Spock of "Star Trek," aka actor Leonard Nimoy.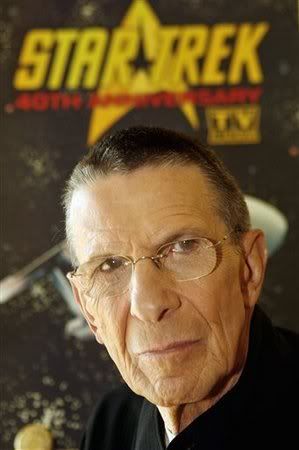 Nimoy greeted Goldenberg with the Vulcan salute, usually paired with the well-wishing, "Live long and prosper."
Goldenberg, 59, said he and his wife, Shelley, are Trekkies.
"We don't collect the paraphernalia and all that," he said. "We like the show for its philosophies."
Goldenberg will retire Jan. 31 after nine years as president of Wright State.
About 200 people attended the celebration Thursday night at the Dayton Art Institute.
Nimoy, 75, starred in the original "Star Trek" TV series, which ran from 1966-69, and in numerous "Star Trek" movies."