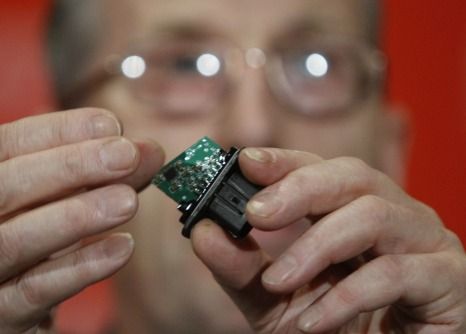 Luis Alvarez / AP
Electrical consultant Antony Anderson holds up an electronic chip from an
acceleration pedal assembly during a news conference at the National Press Club
in Washington to discuss Toyota's sudden acceleration problems.
"Could cosmic rays affect electronics here on Earth? Yes, absolutely. Could cosmic rays be what's causing the mysterious accelerator problems in Toyota cars? Maybe. That's one of the reasons why a NASA engineering team has been called in to assist in a federal investigation."

Click the title bar to read the full article