My father, Alan Haase, took part in the Battle of the Bulge in the Second World War. Like most veterans, it -- or the war in general -- wasn't something he talked about much.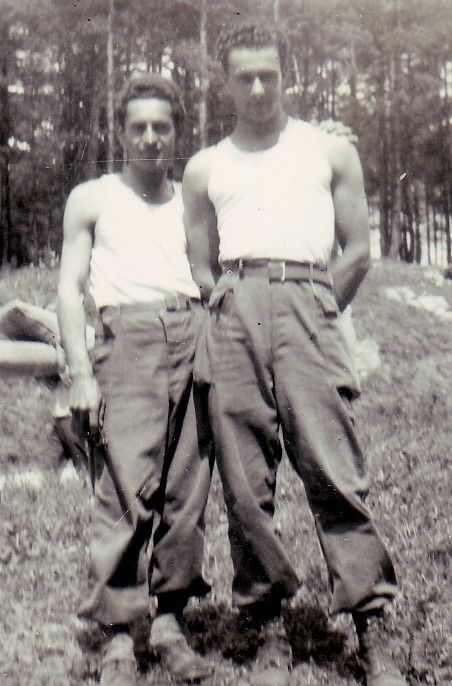 One of the few photos of my dad -- on the right -- from World War II
(unfortunately, I don't know the identity of his buddy)
Occasionally he'd tell me an amusing story, like the time in basic training when he hid out from a training march, so that he could return to the barracks and catch some extra sleep. Unfortunately for him, another unit decided to use the barracks for tear-gas training that day.
Or the semi-amusing story of the 'brass' misplacing his unit for six months, where they lived in a muddy field in England -- prior to the D-Day invasion -- in two-man pup tents. They all got trench foot. I believe this story arose when he was trying to explain to me as a young boy that our 'camping' trip would take place in a motorhome,
not
a tent.
Or he'd tell me a bit of the romance he had with a girl in Belgium.
But it took my asking my godfather, years after my father died, to tell me a little about their mutual best friend Norman Witte (whom my godfather served with in the 10th Mountain Division and who died in the initial assault of Mt. Belvedere in the Italian Alps) -- and whose name I proudly bear.
Being in Patton's 3rd army, and in the medical corps, I can only imagine what my dad -- and millions more like him -- saw and endured. It's no wonder so few of them want to relive the horrors of that time.
My mind was reminded of all this tonight, as I came across this brief remembrance from the Battle of the Bulge from a veteran named Joseph Robertson.