J.K. Rowling, author of the Harry Potter books (in case you haven't heard), handwrote and illustrated seven copies of
The Tales of Beedle the Bar
d, a children's book which she mentioned in the last book of the Potter series,
Harry Potter and the Deathly Hallow
s.
The first six copies were given to individuals who helped Rowling during the many years spent writing the Potter books. The seventh copy was put up for auction to raise money for The Children's Voice campaign, a charity she co-founded to help improve the lives of institutionalized children across Europe.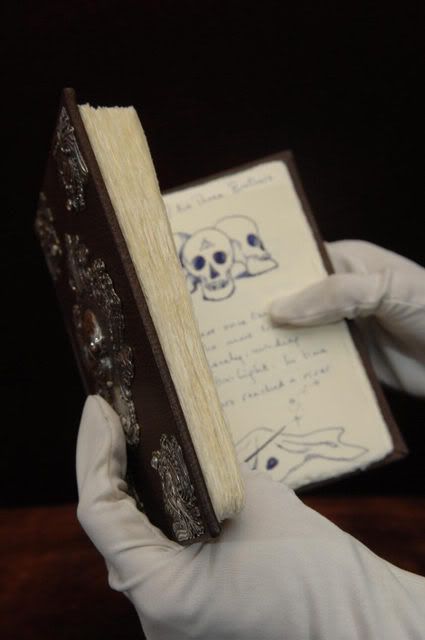 Amazon.com ended up winning the auction for the purchase price was £1,950,000.
Follow
this link
to see the full story of this book, more photographs and a short video from Amazon.com.