"Great Indians ranging from Mahatma Gandhi to Indira Gandhi, Rajendra Prasad to Shankar Dayal Sharma, S. Kasturiranga Iyengar of The Hindu to Ramnath Goenka of Indian Express, had one thing in common: they used pens supplied from this town in coastal Andhra Pradesh. Ratnam pens, known as `swadeshi' pens, during the freedom movement, brought laurels to Rajahmundry and the pen-maker K.V. Ratnam.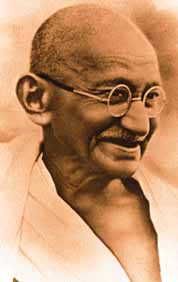 The pen has many unique features. And you can order one of your choice.
During the swadeshi movement, after Gandhiji gave a call to boycott foreign goods, Ratnam, who was until then involved in making lithographic blocks, met Gandhiji in 1921. Gandhiji advised him to make something that would be useful to the common man and that was inexpensive.
Ratnam and his brother, basically goldsmiths, made a golden nib and presented it to a sub-judge who needed it. Then in 1932, Nyapati Subba Rao Pantulu, one of the founders of The Hindu, ordered the first pen. It was made of silver.
Nyapati Subba Rao (Junior), a grandson of Subba Rao Pantulu, said: 'It is true that the first pen was purchased by my grandfather. He used only Ratnam pens. They were made to order and gifted to VIPs visiting Rajahmundry. I was told that my grandfather personally delivered Ratnam pens to Sri Kasturiranga Iyengar several times.'
One for Gandhiji
Ratnam made a pen made in ebonite material and sent it to Gandhiji, who wrote to him commending it. Gandhiji wrote from Wardha: 'Dear Ratnam, I must thank you for the fountain pen you sent me... I have needed it and [it] seems to be a good substitute to the foreign pen, once in the bazaar. Yours sincerely, M.K. Gandhi, 16.7.1935. '
The pens retained their popularity after Independence and remained status symbols. In the 1950s, a Ratnam golden pen (22 carat gold) cost Rs.55: now it costs Rs.30, 000. Prices now range from Rs.35 to Rs.40,000.
K.V. Narasimhacharyulu and K.V. Ramana, Ratnam's two sons, assisted their father in the business. In 1959, Mr. Narasimhacharyulu went to Germany and on his return started a ballpoint pen manufacturing unit, for the first time in India in Rajahmundry. The brothers run the pen business today.
A Ratnam pen takes at least two days to deliver — custom-made, to individual taste."