"NAZCA, Peru - A tiny, hand-painted sign mounted on a flimsy barbed wire fence warns visitors to Peru's Nazca lines: "No entry. Area off-limits".
It's not much of a deterrent.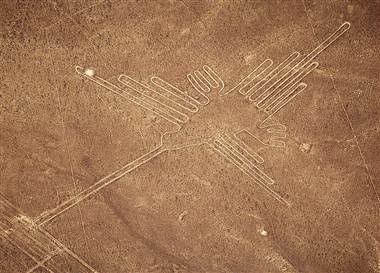 The latest threat to the vast U.N. World Heritage site, where enigmatic shapes and lines, stylized figures of birds and animals were etched in the desert 2,000 years ago, is a camp of around 30 shacks that appeared in August."