"Greg Kaufman says his whale-watching boat was doing everything by the book: cruising below 13 knots and staying 100 yards from any visible humpback as a crew member scanned the ocean atop a lookout.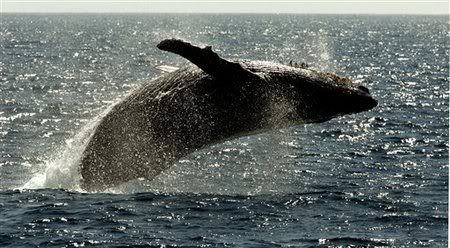 Still, it wasn't enough to prevent the Pacific Whale Foundation vessel from running over a calf that surged from underneath March 9.
It was one of seven confirmed encounters in the current breeding season, which is drawing to a close but already has set a record for such accidents. Between 1975 and 2005, there were 33 reported strikes involving whales and boats among the islands, with no more than three in one single season.
Environmental groups call the trend alarming, but researchers hope it has more to do with a rebound in the endangered species' population than with negligent boaters."