"Rockstar Games Presents Table Tennis, the debut next generation title from the critically acclaimed developers Rockstar San Diego.
The real sport of table tennis is the second largest participant sport in the world. Rockstar San Diego has translated this global popularity through the choice of characters featured throughout the game. Eleven characters from 11 countries, each uniquely detailed with their own distinct style of play and personality.
The best way to bring your "A-game" is to take the time and "test drive" each of table tennis characters. During this process, you will notice that each of the players is very different in terms of speeds, playing abilities, and personalities. To assist you in finding the character that best suits your style of gameplay please refer to the information below:
Kumi – Osaka, Japan
Aged 23 yrs, 5'2" and 105lbs, Kumi is very quick on her feet and covers a lot of ground in a very short time. Over recent years she has perfected her serve and sidespin shots with the pen hold grip. A very difficult player to beat, she may not have the power behind each shot but she will defend well and her return shots will challenge the best of opponent.
Liu Ping – Beijing, China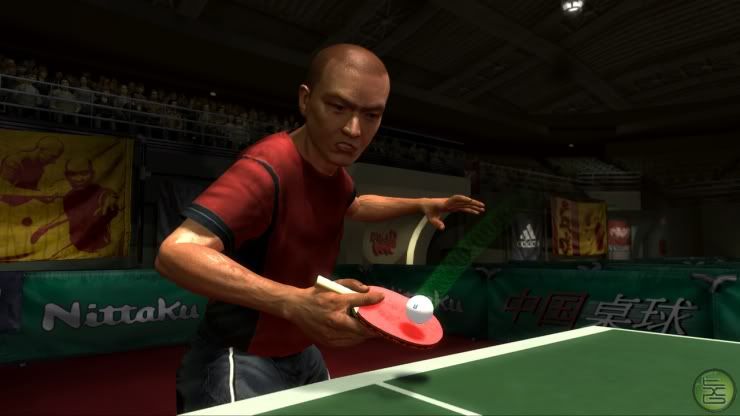 An aggressive player at 32 yrs old, 5'9" and 155lbs, Liu Ping will combine his power and his technical strength to test any opponent. A born Table Tennis player, Liu Ping uses the pen grip which gives him phenomenal ball control and enables him to dominate the play.
Haley – Chicago, USA
At 21, Haley is the youngest player in the world of Rockstar Games Presents Table Tennis, but do not let her youth dictate your opinion. Haley has strength in all areas of the game and on the table, with a great serve, combined with very effective spin and accuracy she can keep up with any of the players on the circuit.
Jesper – Stockholm, Sweden
Sweden has a long and successful history in Table Tennis world tournaments and Jesper at 34 yrs old, 240lbs and 6'2" is a force to be reckoned with.
He can dominate any table with his immense power and good accuracy.
Combine this with his, often intimidating, size and opponents can crumble.
Luc – Versailles, France
At the age of 27, 5'11" and 175lbs Luc has an unorthodox table tennis style and a passionate attitude towards each point, he will often surprises his opponents. A great defender, Luc will cover every part of the table and then offer his heavy backspin shot to test any challenger. This intimidating player will shake up any leader board.
Juergen – Stuttgart, Germany
A very solid, built to last player. With a close to perfect serve, spin, accuracy and quick feet, Juergen is a great all round player. At 29 years, 175lbs is happy to challenge anybody, anywhere, his self confidence and dedication are great strengths which he will always bring to the table.
Solayman – Cairo, Egypt
At 35 yrs 6'3", Solayman is the oldest player in Rockstar Games Presents Table Tennis. With phenomenal power and a strong serve at his hands some points can be over before his opponent can realize. Warning to all, Solayman enjoys embarrassing table tennis players who under estimated his ability due to his age or the fact he wears a knee support.
Carmen – São Paulo, Brazil
With unrivaled accuracy, an intense serve combined with some serious power, this 25yr old, 5'6" Brazilian will push all players that she meets to their limits.
Carmen doesn't just bring her skills to the game, her passion and commitment is always on show.
Carmen is not here to lose.
Jung Soo – Seoul, Korea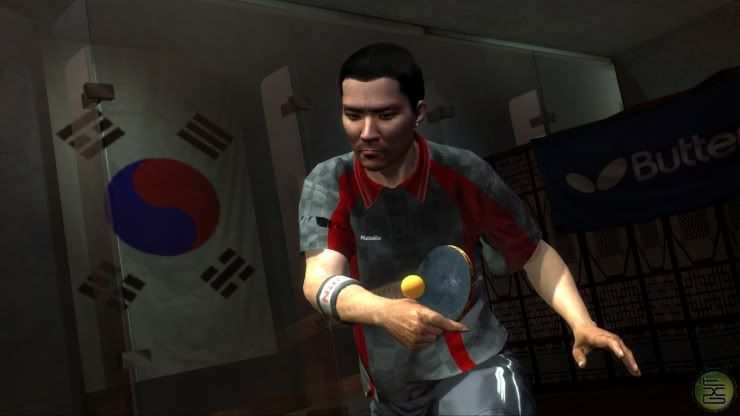 At 6" tall and 23 years old, Jung Soo has a long reach and is extremely quick to cover any distance. He is very hungry to win and will attack any ball which comes his way. With such a powerful backhand he can dominate the court and defeat any competitor.
Mark – Bristol, England
A young, fierce and passionate player with a lot flair and attitude. Mark is a winner and he will use aggressive, powerful forehand shots to make any player work for each point. With high accuracy but low spin he will play fast, deep, side to side shots testing an opponents speed and agility. Even at 22 years old this former tennis player turned table tennis pro he has a deep understanding and competitive edge which helps win matches.
Cassidy – Bangor, Ireland
At age 25 and standing at 5'7, Cassidy has a carefree attitude about the pro table tennis circuit and to outsiders, it may seem like she's not even serious about her game. But watch out she plays possum at times to get the opposing player over confident. She has all the basic skills and her strength is consistency in her defensive plays, she has the ability to return everything."
Click on the title to see the game in action